Living with a loss of autonomy and services for seniors
The number of seniors will increase significantly in the coming decades. In the Outaouais, people aged 65 and over account for 11% of the region's population. By 2026, the proportion of people 65 and over will double. The majority of seniors in the Outaouais are active and healthy. It is estimated that only 20% of them, often the oldest ones, need care because of an impairment.
People experiencing a loss of independence can continue living at home with the help of their family, community organizations, domestic help social economy businesses (DHSEBs), and the health and social services network and its partners, which have implemented services to support independence.
Approximately 3% of seniors have serious health problems or are experiencing a loss of independence that cannot be offset with home care. In these cases, it becomes necessary to consider changing their living environment or a residential placement.
Service request
Service requests are made by dialing 811 (Info-Social), option 2.
Requests are then submitted to the Guichet d'accès régional des services à domicile et des services gériatriques in order to direct you to the appropriate program/service according to your needs.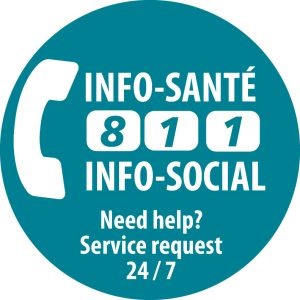 Video clips for support to seniors and their caregivers